As disciples of Jesus Christ, members of Community Transformation Church (CTC) seek to love God and love our fellow man in the way Jesus instructed us to. (Mark 12:30-31). We believe that God has given each of us specific gifts to be used in carrying out this command. Our goal is to help encourage, support and build up our  brothers and sisters on their journey to becoming the child of God he intends for them to be. Come visit with us and Be Transformed!
At CTC we focus on:
Showing the LOVE of God
Having the FAITH of Jesus Christ
Moving in the POWER of The Holy Spirit
Sunday Worship Service begins at 10:00am at 37-39 Bloomfield Ave, Newark, NJ 07104.
Weekly Morning Bible Study via Zoom - Mon-Fri @ 6:30am-7:30am
Join us in person or via the Zoom Video Application. Steps to access the video classroom:
Go to the App Store and download the Zoom app on your PC or mobile phone.
Click "Join"
Enter our Meeting ID number:  872-673-6763
Click "Join Meeting"
Wait to be admitted
You're in! (Be sure you're audio is not muted).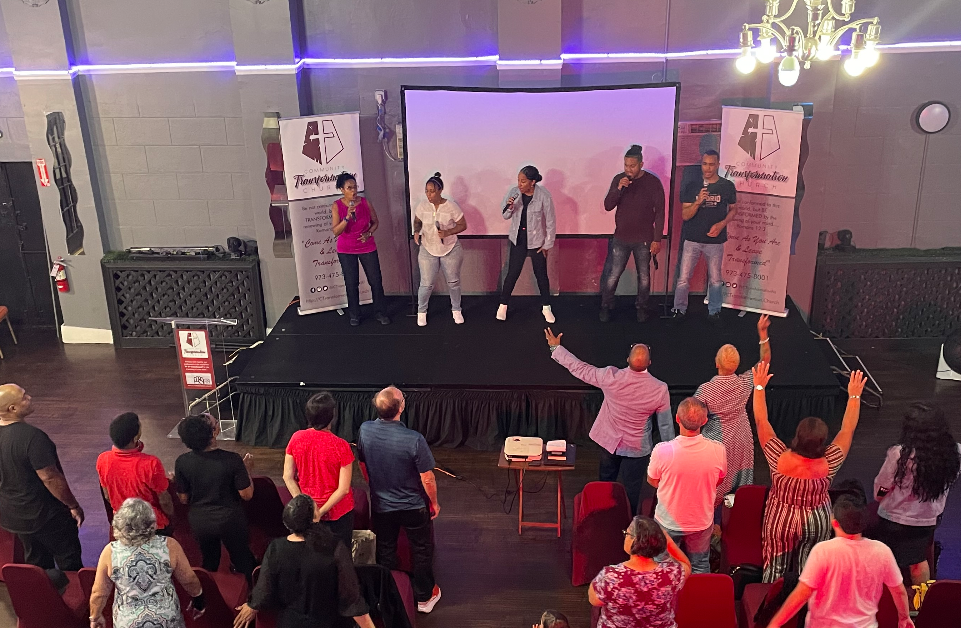 The CTC Family
CTC was chartered as a church plant in March of 2016. Through much prayer and guidance, we launched out in faith in June of that same year. We are ever grateful that The Lord has been gracious to see us grow in faith, love and in the power of his spirit and his word.
We are a family of believers who gather in prayer, worship, the study of God's word, and his witness to help equip, disciple & empower his children to live abundantly in the earth as we shall in heaven.
CTC is a member of PNEUMA Ministries International